Keanu Reeves gifted luxury watches to the four stuntmen of "John Wick: Chapter 4".
When he loves, he doesn't count. Keanu Reeves made a nice surprise to the stuntmen of the fourth part of "John Wick". During a dinner at the Paul Bert bistro in Paris, where the filming of the action film took place, the 57-year-old Canadian actor presented a Rolex watch to the four athletes. The actor had fun and also offered one.
The five "Submariner" have all been engraved: "The John Wick Five. Thank you. Keanu. JW4. 2021 ". This watch model, worth at least 8,000 euros, is a rare commodity, especially since the start of the health crisis. Keanu Reeves is used to behaving like a Good Samaritan and multiplies acts of kindness towards his film crew. He had been photographed helping technicians to store equipment at the top of the Butte Montmartre at the end of the day.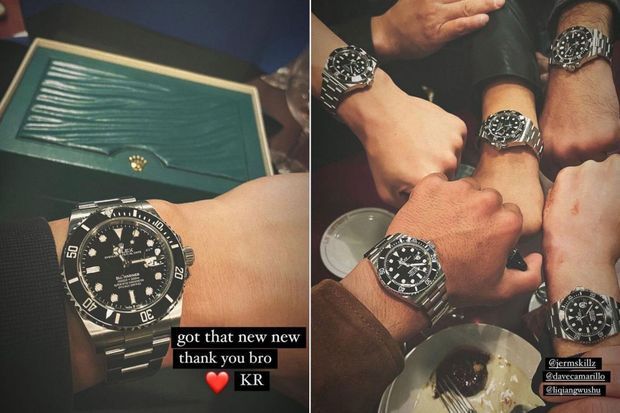 Chapter 4, directed by Chad Stahelski, will be released in French theaters on May 25, 2022. The Hollywood star is also starring in "Matrix Resurrections", the long-awaited sequel to the Wachowski sisters' trilogy. The feature film will land in theaters on December 22.
To read : Keanu Reeves receives a visit from his partner on the set of "Matrix 4"
News and Images Source