Anthony Delon announced on his Instagram account that he was separating from Italian actress Sveva Alviti.
Anthony Delon is single again. The 56-year-old Franco-American actor has announced that he has broken off his engagement with Italian actress Sveva Alviti. "After more than a month of separation, it is time for me to announce the breakdown of my engagement with Miss Alviti and to wish her good luck for the future", wrote Tuesday the eldest son of Alain Delon on his page Instagram.
The words "The end" written in red as well as a shadow photo of a kissing couple accompany this short text.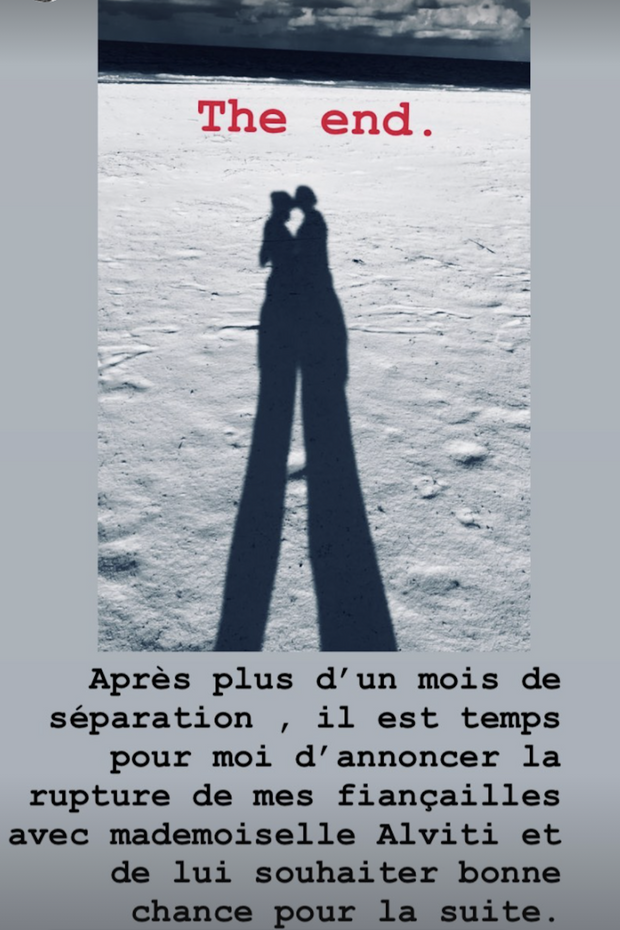 A year ago, the couple made the front page of Paris Match to announce their engagement. Anthony Delon had asked the interpreter of "Dalida" in marriage on his Italian native lands after having spent the confinement in love.
Present at Belmondo's funeral
At the end of August, Anthony Delon shared a video of him on his Instagram account, preparing to disperse the ashes of his mother, Nathalie Delon, in Jamaica. He had chosen Paris Match to confide in his death on January 21, 2021 in Paris, at the age of 79.
The actor appeared alongside his father during the funeral of Jean-Paul Belmondo at the church of Saint-Germain-des-Prés this Friday, September 10.
News and Images Source