A photo of the son of Lou Doillon and Stéphane Manel was published this Saturday on Instagram.
Lou Doillon welcomed her second child a few days ago. His companion had announced the new marvel by publishing one of his drawings, a sketch of his son named Laszlo. This Saturday, the daughter of Jane Birkin and Jacques Doillon shared a first glimpse of her toddler in Instagram "story". The face of the newborn is camouflaged but the lower part of its small body appears in the photo.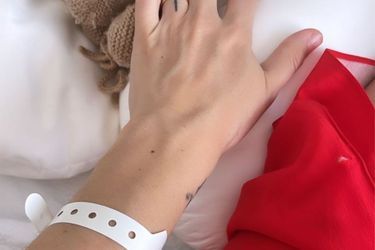 The 39-year-old musician shared other drawings by Stéphane Manel in which she is represented with her baby.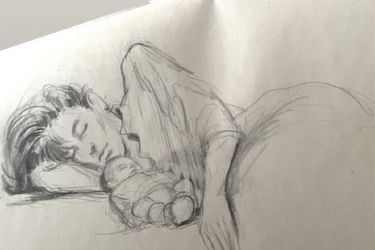 She announced her pregnancy last March, posting a video of her and her pretty rounded belly, captioned with a poem by Sylvia Plath. Two months later, she took the floor to tell that she had suffered a miscarriage last year. "Last year on Mother's Day I was in bed again suffering from a miscarriage, and at 39 I am pregnant again. It's an adventure to be a woman, to have a woman's body. It's a pain, it's a joy, it's mine. It's my choice," she wrote.
The musician is already the proud mother of Marlowe Jack Tiger, who has just celebrated her 20th birthday. The young man was born from his love affair with John Ulysses Mitchell.