For the 17th birthday of his son this Thursday, Yaël Boon shared with his subscribers a rare snapshot of his eldest named Eytan.
For the 17th birthday of his son, Yaël Boon wanted to mark the occasion. The ex-wife of Dany Boon, who was also celebrating her birthday, published this Thursday, June 23, a photo of her eldest in Instagram "story". "Happy birthday, my wonder of Eytan! 17 years that you fill us with happiness", can we read under the photo.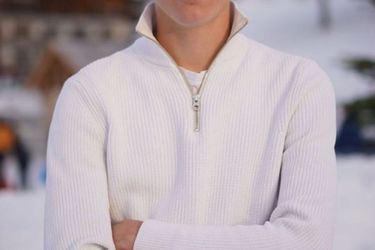 Rare are the times when the face of the teenager appears on social networks, he who looks like two drops of water to his father. Very modest about his private life, the 42-year-old ex-model only publishes pictures showing his children from behind or wearing a large ski mask hiding their faces.
Dany and Yaël Boon got married in 2003 and welcomed two other children: Elia (15 years old) and Sarah (12 years old). The couple divorced in 2018 after fifteen years of marriage. The actor and director of "Bienvenue chez les Ch'tis" is also the father of Mehdi (24), born of his romance with Sophie Hermelin, and of Noé (22), born of his marriage to Judith Godrèche. Since 2018, he has been in a relationship with Laurence Arné, meanwhile, mother of a 10-year-old little Raphaël.
Dany Boon will be showing "A beautiful cut", directed by Christian Carion, on September 21st. He plays a taxi driver who one day crosses paths with Madeleine, 92, played by the wonderful Line Renaud.