Cristiano Ronaldo's girlfriend, Georgina Rodriguez, has paid tribute to her baby who died during childbirth.
The news caused shock waves. On April 18, Cristiano Ronaldo and his partner Georgina Rodriguez announced the death of one of their twins during the delivery of the Argentinian-Spanish top model. A drama that the couple had shared with their millions of fans on social networks.
This Tuesday, June 21, the 28-year-old young mother paid a brief but touching tribute to her son by posting in Instagram "story" a beautiful clearing in a cloudy sky. Emojis of an angel and a heart complete the post.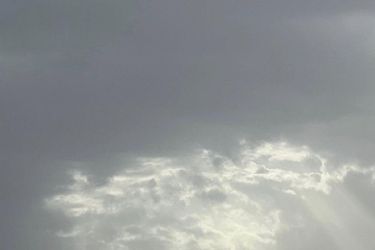 Following the tragedy, the star of the round ball had published on Instagram a photo showing his family, on leaving hospital, with their little girl named Bella Esmeralda. "We want to thank everyone for the kind words and attentions. Your support is very important and we have felt the love and respect you have for our family. Now is the time to be grateful for the life we ​​have just welcomed.
To read : Cristiano Ronaldo dad, salient abs contest with his 11-year-old son
The Manchester United striker, nicknamed "CR7", had received many tributes from British fans who had applauded him for long minutes during the matches that followed this sad announcement.