President Joe Biden announced an additional $800 million in military support for Ukraine on Wednesday last week, after its president Volodymyr Zelenskyy called on Congress to do more to help his country defend against Russia's military onslaught. Addressing him at the White House, Biden said the new aid package would dramatically increase the amount of military support going to Ukraine to include:
800 Stinger missile anti-aircraft systems
9,000 anti-tank weapons
7,000 small arms such as shotguns, machine guns and grenade launchers
100 tactical drones
According to the New York TimesIn addition to sending its own team, the United States is helping to coordinate donations from European countries. Defense Secretary Lloyd J. Austin III is visiting Slovakia and Bulgaria this week, in part to help in that effort. Speaking to reporters on Wednesday, a senior defense official said the United States was focusing on getting supplies fast, and the Pentagon would think about how to replenish its stockpiles later.
But more are needed, especially Javelin units.
Javelin, misil anti-tanques
According to the New York Timesin the month that we have been in conflict, The United States and other NATO countries have shipped more than 17,000 anti-tank weapons, including Javelin missiles, to Ukraine overland via Poland and Romania. in the span of less than a week this month. And it is that the Javelin has acquired a symbolic value in online conversations in favor of Ukraine. Former reporter Christian Borys created an image of a saint clutching a Javelin and its launch unit which has become a merchandising piece of the conflict, appearing on stickers, t-shirts and clothing.raising more than a million dollars, as Borys said on Twitter, it will go to a Ukraine-focused humanitarian aid charity.
According to the Washington Postweapons experts claim that the Javelin could prove especially effective against Russian tanks, although they warn that missile systems alone are unlikely to change the trajectory of war. It will not finish it, but it is certainly one of the elements that can tip the balance to one side or the other and accelerate the beginning of the end.
But what is the Javelin?
The star weapon of the Ukrainian war
We have talked about the Russian Kalashnikov KUB and the American Switchblade, both of which are two types of drones intended for 'kamikaze' bombing of stationary localized targets. And also from the Judgment Day plane, designed for when there is a nuclear conflict. But today we are talking about a more destructive weapon: Javelin anti-tank missiles.
The Javelin is an anti-tank missile system that locks onto the thermal image of a target.or. The soldier looks through a commando launch unit and selects different targets and types of attack. When he fires, the missile's launch motor pushes him out of the tube before its prime mover ignites, sending the rocket flying. The softer start reduces debris and smoke, making it harder for the enemy to see where you've launched.
Patient 4 km
The missile, which has appeared in popular culture in movies, series and video game sagas such as the Call of Duty: Modern Warfare trilogy, makes use of what is known as a "fire and forget" system, which allows the soldier take cover or load a new missile while the other heads for its target. Due to its sight and thermal system, the Javelin can be used day or night. and has a relatively long range for targets up to 4 kilometers away.
Although the missile can target any type of vehicle that emits heat, it is more powerful against tanks because it can hit from above. Hence its name in English, Javelin, after the spear used in athletics and falling to the ground at a steep angle. The Javelin can fire directly at a target if there is cover above it, and can be used against low-flying helicopters.
500 units
According to CNNthe Ukrainians have submitted a recent weapons request provided to US lawmakers that appears to reflect a growing need for US-made Stinger anti-aircraft missiles and Javelin anti-tank missiles, and Ukraine says it urgently needs 500 of each, daily.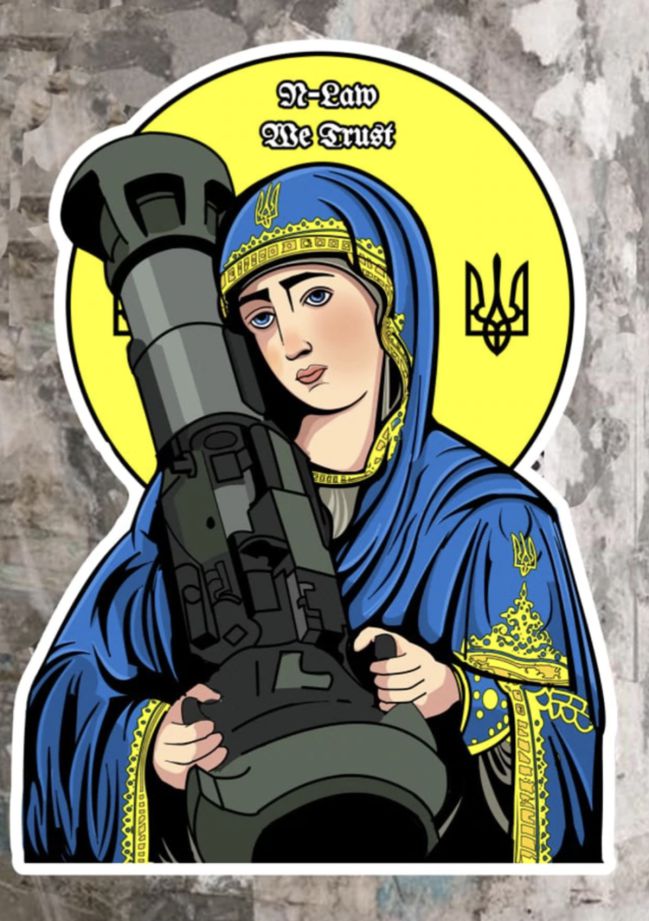 In both cases, Ukraine asks for hundreds more missiles than those included in a similar list recently provided to US lawmakers, according to a source with knowledge of both requests.
Why so much need for Javelins? Experts say the Javelin is a powerful addition to Ukraine's arsenal of domestically produced anti-tank missiles. It is easy to train fighters to use them, according to Mark Cancian, senior adviser to the international security program at the Center for Strategic and International Studieswhich is advantageous in Ukraine, where civilians have enlisted for battle. These anti-tank tanks are "especially useful because the Russians seem to be on the road," making it easier for Ukrainian forces to create ambush locations or strong launch points.
win not survive
Senator Jacky Rosen, a Democrat from the US state of Nevada, visited Poland and Germany last weekend to meet with civil society organizations that help Ukrainian refugees who have arrived in those countries, as well as with US troops stationed abroad who collaborate with humanitarian efforts.
"They need all the tools not only to survive the war, but to win it, so if we provide them with air-to-ground missiles, drones, all the military support."Rosen told CNN.
Anonymous hacks the Russian Central Bank and will reveal "secret agreements" in 48 hours
Russians are downloading Wikipedia at full speed: Russia wants to ban it
Kamikaze Switchblade drones, missiles and anti-tank missiles: US weapons to help Ukraine
Kalashnikov KUB, the suicide drones used by the Russian army in Ukraine
Spain is preparing for a war in cyberspace: Russian cybercriminals
What is the Doomsday Plane and why is it operational these days
How the Tinder app served to find refuge for Ukrainian exiles
Bombing alerts and maps: the most downloaded apps in the Ukraine war
Apple and Google restrictions for iPhone and Android in Russia and Ukraine
What is a VPN network and why its use has skyrocketed in Russia these days
IT Army, the cyber-army of hackers of the Ukrainian government summoned by Telegram