Once again being held at the beginning of the year and without restrictions, the Mobile World Congress in Barcelona, ​​an international fair in which the main brands and manufacturers in the sector wear their latest creations, returns once again after the eventful editions of the last two years, in which the Coronavirus pandemic forced cancellations, delays, reduced capacity and others.
And being called 'Mobile' in the title, this year many smartphones have been presented -but also other curiosities such as the Xiaomi Cyberdog. So we are going to review 20 models of new mobiles that have been presented these days by brands. And no, neither Samsung -which did nothing to show us its Galaxy S22- nor Apple with the rumored iPhone SE3 have shown new terminals:
Nokia
Nokia C2 2nd Edition
The second model of the C2 released in 2020, the new Nokia C2 has a 5.7-inch HD display, a 5 MP rear camera and a 2 MP front selfie camera with 1 or 2 GB of RAM and 32 GB of storage, expandable to 256 GB. It is a very basic smartphone, with decent specifications for a starting price in Spain below €100.
Nokia C21 y C21 Plus
Proving to have adapted to the prevailing market, Nokia managed to conquer the impossible mid-range Chinese market in its jump to Android and has become essential. At this year's MWC we have seen its new Nokia C21 and the C21 Plus version, two ideal models for the entry-level range. Both have a 6.5-inch HD LCD screen+, Unisoc SC9863a processor and a 5 megapixel front camera.
The C21 has an 8MP rear camera and a 3,000 mAh battery, along with the option to choose between 2 or 3 GB of RAM and 32 or 64 GB of storage space expandable to 256 GB via microSD. The C21 Plus has two rear cameras (13MP with 2MP depth for Bokeh) and the RAM is 2, 3 or 4GB with 32 or 64GB of storage expandable up to 256GB, plus a 4,000 mAh battery, fingerprint scanner to improve security and fast unlocking. Both come with Android 11 Go operating system and They will be worth 99 and 119 euros respectively.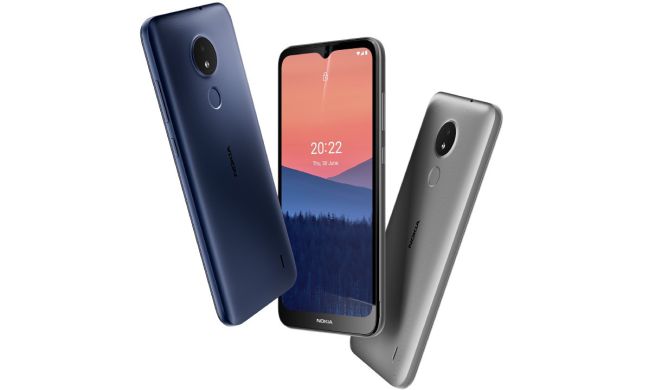 Xiaomi
Xiaomi Poco M4 Pro 5G
A good design at a competitive price, the Xiaomi Poco M4 Pro 5G mounts a 6.43-inch FHD+ display using AMOLED DotDisplay for the first time in any POCO M series, and has a refresh rate of 90Hz and a touch sampling rate of 180Hz, offering high sensitivity in every interaction with the device.
The triple-camera setup with a 64 MP high-resolution main lens takes sharp, clear, and detailed photos, and is the first of its kind to debut on the M series. Completing the triple setup is an 8MP ultra-wide camera to put the most important moments in perspective thanks to a wider angle of 118°. For its part, the 2 MP macro lens can get closer to capture spectacular images of the micro world that we rarely have the opportunity to see in detail. The triple camera also includes features that allow users to capture every moment of the day in great detail, such as slow-motion video, time-lapse video and night mode.
POCO M4 Pro is equipped with a gigantic 5,000 mAh battery which can last more than two days. In addition, thanks to the 33W fast charge of the POCO M4 Pro, the battery is fully recharged in just one hour, enough time to eat something. Fortunately, if time is of the essence for you, charging the POCO M4 Pro for just 10 minutes equates to a substantial two hours of video playback.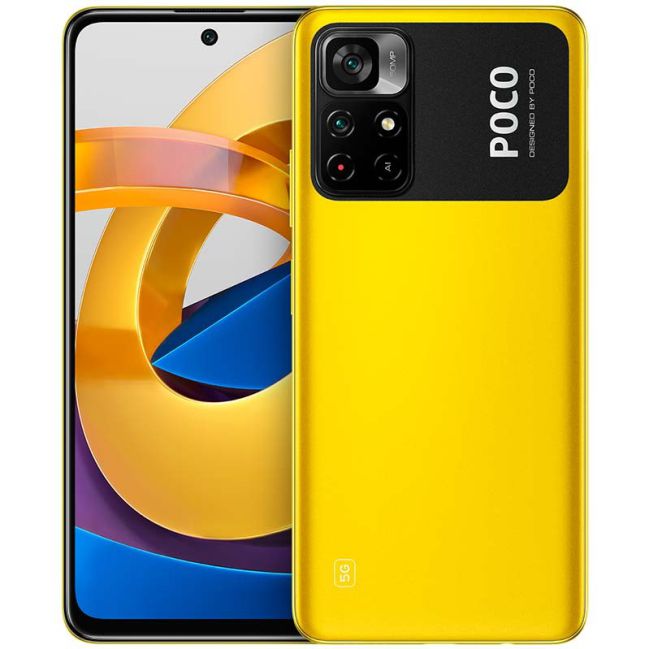 Underhood", POCO M4 Pro carries the MediaTek Helio G96 octa-core processor at 2.05 GHz and an ARM Mali-G57 MC2 GPU along with 8GB of RAM. And as an added measure, to ensure it runs at peak performance, the LiquidCool 1.0 Plus technology is designed to maintain a moderate temperature regardless of the time and frequency of use of the terminal. POCO M4 Pro will be available from March 2 in the following variants: 6GB + 128GB for €219 and 8GB + 256GB for €269.
Xiaomi Poco X4 Pro 5G
The most premium model, the Poco X4 Pro 5G mounts a 6.67″ AMOLED DotDisplay screen with a refresh rate of 120 Hz and with FHD + resolution of 2400 x 1080. The mobile has a rear camera with a potente sensor principal de 108MP. Together with the sensor's 9-in-1 binning technology, the sensor captures more light to improve clarity and get the most out of every shot.
The device is also accompanied by an 8MP ultrawide lens and a 2MP micro camera on the rear, while a 16MP sensor is located at the front. In addition, it includes a number of features such as the panoramic selfie option to make sure everyone stays in the shot, no matter how big the group is. It also offers slow motion, dual video, time-lapse video, super macro, video filters, and kaleidoscope.
Under "the hood" there is a Snapdragon 695 5G processor built with 6nm production technology. The octa-core CPU is headlined by two Arm Cortex-A78 performance cores that can reach speeds of up to 2.2GHz. In addition to 8 GB of RAM, POCO X4 Pro 5G offers an additional 3 GB transformed from 256 GB of ROM thanks to dynamic RAM expansion technology, which makes it ideal for lag-free mobile games and provides a smooth gaming experience. user interface smooth and ready for 5G.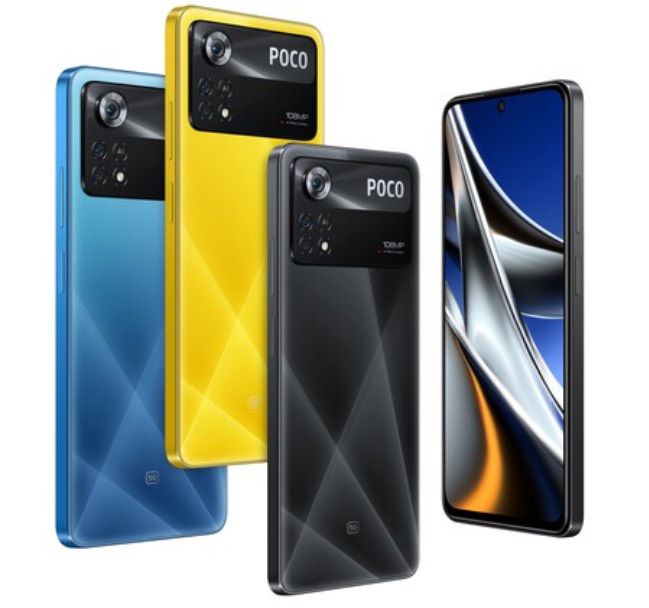 Also, thanks to the huge 5,000mAh battery, the terminal has more than 15 hours of video playback, 25 hours of reading and 191 hours of music played consecutively. And thanks to 67W turbo charging, POCO X4 Pro 5G can be charged to 70% in just 22 minutes. POCO X4 Pro 5G will be available from March 7 in the following variants: 6GB + 128GB for €299 and 8GB + 256GB for €349.
really
Realme GT Neo 3
The successor to the Realme GT Neo 2 of 2021, one of those cheap and efficient mobiles for those looking for a simple terminal, el GT Neo 3 will be a smartphone cut from the same cloth, with incredibly fast charging thanks to its 150W charging support. That will take your phone from zero to 50% in just five minutes. The GT Neo 3 has as a processor the new SoC Dimensity 8100 by MediaTekalthough little else is known at the moment about the rest of the specifications.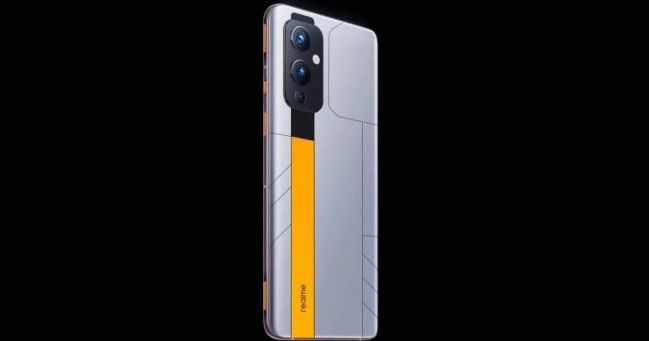 Realme GT2 and GT2 Pro
Another brand that mounts phones with top-of-the-range features but prices that usually stay below the usual 4 figures in the category, its new Realme GT 2 and Realme GT 2 Pro are two impressive phones, and it is the Pro that interests us especially: it competes with the rival flagships on price and also on specifications. There are two versions, one with 8GB of RAM and 128GB of internal storage, and one with 12GB of RAM and 256GB of internal storage.
El GT 2 Pro monta a 6.7-inch screen at 120 Hz with 2K resolution and flat edges, and on the back you'll find a triple-camera array with a 50 MP main camera capable of 8K video recording along with a 50 MP ultra-wide camera with a 150-degree field of view and a unusual 40x microscope lens. To round it all off, under the hood we find a chipset Snapdragon 8 Gen 1. The Realme GT 2 Pro 8GB + 128GB will cost 749.99 eurosand the GT 2 Pro 12GB+256GB 849,99 euros.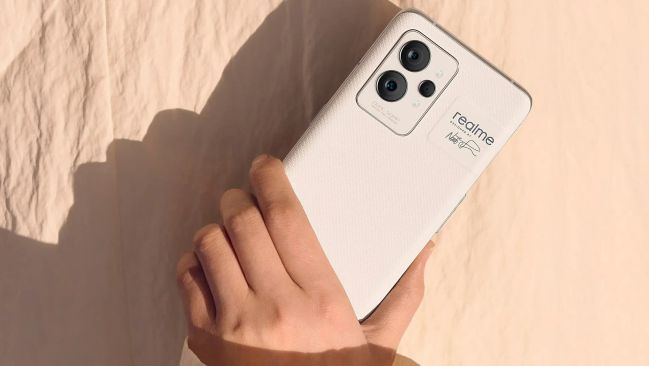 Honor
Honor Magic 4 y 4 Pro
Definitely not for those who complain that a 6-inch phone is big, the Honor Magic 4 and 4 Pro mount a gigantic 6.81-inch curved AMOLED LPTO screen and 120 Hz FullHD +, which makes them almost a tablet. Both mount a configuration of three cameras; the Magic 4 has a 50 MP main camera, a 50 MP camera and an 8 MP periscope, while the Pro has a 64 MP camera. The Pro also has a 3D depth camera for shooting DSLR-style portraits. They both have Android 12 with the Magic UI 6.0 customization layer.
Two beasts in terms of power, both smartphones carry the new Snapdragon 8 Gen 1 processor -which most of the high-end of this 2022 will mount- and 5G connectivity, and you can choose between 8 or 12GB of RAM and 256 or 512GB of storage. The Magic 4 also comes in a more affordable 128GB version. The Magic 4 Pro implements a 100W charge to recharge the battery in a breeze. Obviously we are talking about high-end mobiles, so they will not be cheap. At the moment their final prices are not known, but yes, the base model of Magic 4 Pro will be worth more than 1,099 euros.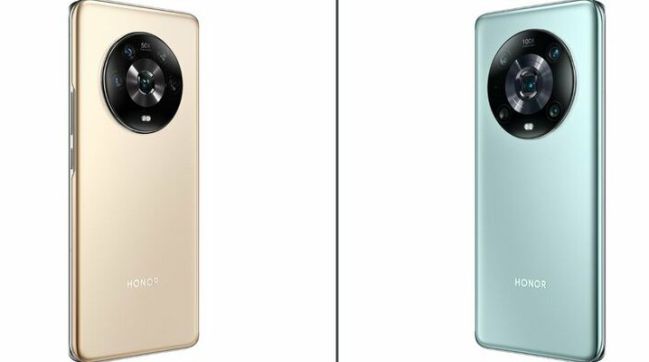 ZTE
ZTE Blade V40 5G, Blade V40 Pro
With an emphasis on battery life and affordability, ZTE Blades are good value for money and they didn't want to miss out on MWC 2022. The official flagship is the ZTE Blade V40 5G, whose specs they remain largely secret. The ZTE Blade V40 Pro model has a 6.67-inch OLED screen, good color reproduction and a 5,100mAh battery with 65W charging.
ZTE Blade V40 Vita and Blade V40
There is also the ZTE Blade V40 Vita and its 6.74-inch screen, 6,000mAh battery with 22.5W charging and a super slim bezel. The fourth model is Blade V40and they will all be released in April, so in a few days we should have more data on the latest from ZTE.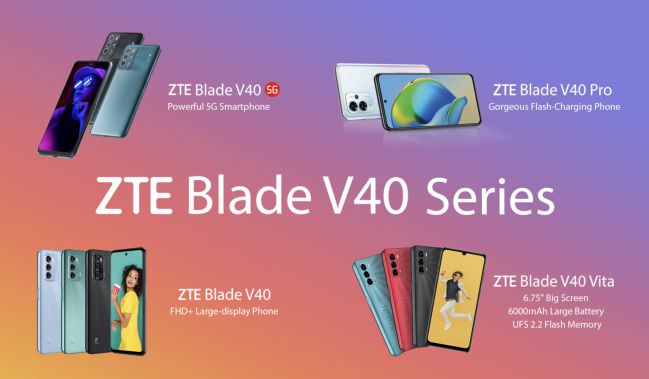 TCL
TCL 30, 30 Plus, 30 5G, TCL 30 E and 30 SE
Before, only one mobile model was presented, five years ago it became two, and now up to four models of a new terminal are even announced, Seeking to obtain the sector record, TCL has surprised at MWC 2022 by announcing five models of its TCL 30. These are five smartphones with slight differences between them. Thus the TCL 30, 30 Plus and 30 5G share the same 6.7 FHD+ screen inches and 60 Hz, while the TCL 30 E and 30 SE have a 6.52-inch HD+ display slightly smaller.
They also differ in power: the TCL 30 and 30 Plus mount the MediaTek Helio G37 processor, while the 30 E and 30 SE have a Helio G25 chipset and the TCL 30 5G has a MediaTek Dimensity 700. All five models have a 50 MP main camera, a 2 MP macro camera and a 2 MP depth camera, but their Selfie cameras are different: there are 5 MP on the TCL 30 E, 8 MP on the 30 and 30 SE. , and 13 MP on the 30 Plus and 30 5G. All five have 5,000 mAh batteries, and their prices do not seem to be very high – although it is not likely that we will see all five models released at the same time in the same market.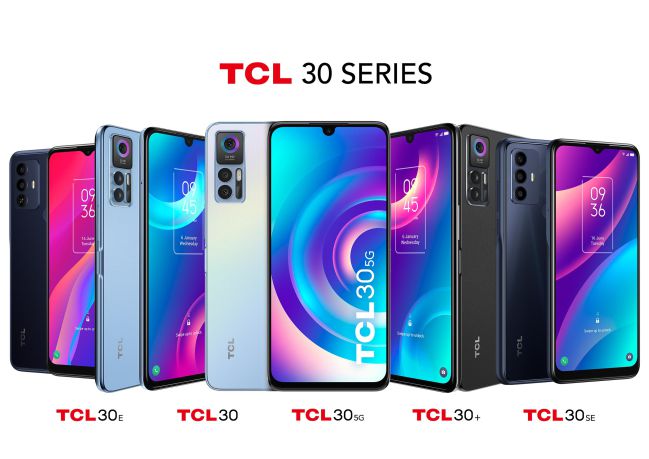 OnePlus
OnePlus 10 Pro
Already launched in China, the OnePlus 10 Pro had its global presentation at MWC 2022, where it was confirmed that the terminal will arrive in Europe, India and North America, with a launch scheduled for this March. If we look at the front of the terminal, we find a AMOLED QHD + screen with a diagonal of 6.7 inches and a refresh rate of 120 Hz.
As explained by OnePlus, the screen of the 10 Pro model is the first in the industry that has Dual Color Calibration. This means that it has gone through careful calibration to display more natural and accurate colors in both high and low brightness.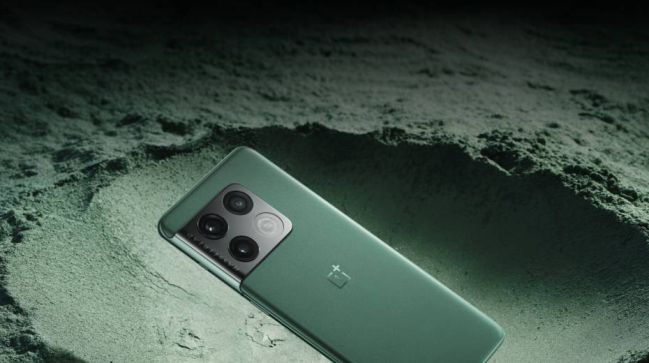 Under the hood, we find a Qualcomm Snapdragon 8 Gen 1 processor with 12 GB of RAM and 128/256 GB of internal storage. Another of the specifications that stand out in the OnePlus 10 Pro is its batterywhich is the largest of the company's models with 5000 mAh. As soon as your load, It has 80W "SuperVOOC Flash Charge" plus 50W "AirVOOC" wireless charging.
Your camera setup. Its main sensor is 48 megapixels, the ultra wide angle of 50 MP and the telephoto of 8 MP. Finally, its selfie camera, located in the upper left part of the screen, is 32 MP.